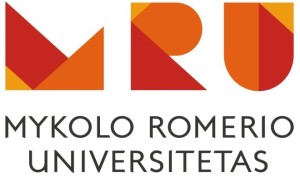 The scholarship opportunity at the Mykolas Romeris University in Lithuania for the spring semester of the 2017-2018 academic years is offered to one of the master's level study student of UNEC.
The main requirements for applying to the program:
Should be the first year student of the master's level at UNEC;
Should speak English fluently (at C1 level);
The grade point average in bachelor's level of study should be above 91.
*
The required documents:
The academic transcript (in the bachelor's level of study;
The document confirming the English language proficiency (TOEFL or other);
The motivation letter (min. 150-max.250 words);
The letter of verification on studying in the master's level of study;
CV (in English language);
The copy of foreign passport.
*
The deadline for the application is: December 1, up to 17.00
Address: İstiglaliyyat str., 6, the main campus of UNEC, The International Relations Department, room 115.
The contact person: Afet Alakbarova
E-mail: afet.alakbarova@unec.edu.az, Telephone: 492 60 45