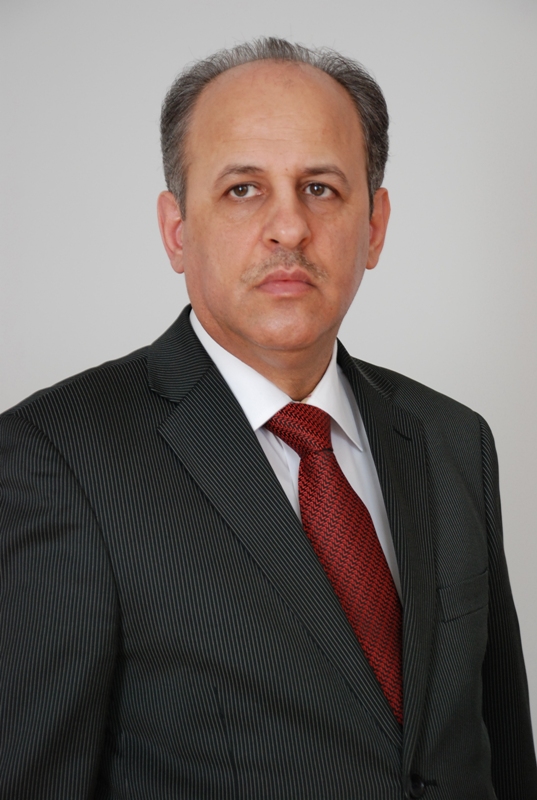 Assist.Prof. Shaig Ahad oghlu Asgarov,
Vice-rector for Administrative and Organizational Affairs
e-mail: shaig.asgerov@unec.edu.az
In 1992 Candidate of Economy, Assistant Professor Shaig Ahad oghlu Asgerov successfully graduated from Baku State University in "Journalism", in 1997 Azerbaijan State University of Economics in "Foreign Economic Relations and Government Regulation" and in 2002 State Academy of Administration under the President of the Republic of Azerbaijan in "State and Municipal Administration". Sh. Asgerov was successfully completed the Academic Course of Strategic Researches and Administration of State Defense of the Military Academy of Armed Forces of the Republic of Azerbaijan sent by the Ministry of Education.
Shaig Asgerov defended the candidate's paper on "Marketing Research of Advertising Market in the Electronic Information and the directions of its Improvement" and became a Candidate of Economy by the decision 24k signed on July 10 2007 by the Higher Attestation Commission and became an Assistant Professor by the decision 10k signed on April 9 2013. He published 16 scientific works on his dissertation, as well as 14 articles, 1 textbook and 1 methodological aid.
He served at Azerbaijan State University of Economics as the teaching staff, senior teaching staff and Assistant Professor of Department "Trade".
In the year of 2001-2006 he was the Vice- rector of Azerbaijan State University of Economics for Educational Affairs.
He served as the Deputy Chairman of Republic Committee of Azerbaijan Education Employees' Independent Trade Union.
 He is the member of the Board of Azerbaijan Education Council.
He is also the member of the Dissertation Board which hold defense of theses submitted to get the Doctoral Degree of UNEC.
For the promotion of economic knowledge and a series of services in socio- public area and for his personal activities Shaig Asgerov was awarded the diploma of "Azerbaijan Flag", "Bright Master of Pen", Honorary Diplomas by the Ministry of Education and ITUC and the badge of the "Leading Employee of Education of the Republic of Azerbaijan".
He was awarded the medal of "Prosperity" by the Presidential Decree of the Republic of Azerbaijan on February 4 2013.
He is appointed the Vice-rector of UNEC for Administrative and Organizational Affairs in September of 2015.
UNEC Representatives in Scientific Conference "Quality Assurance in Higher Education" (26.12.2016)
UNEC was represented at the VI Olagan Congress of the CAU (KUNIB)  (31.05.2016)