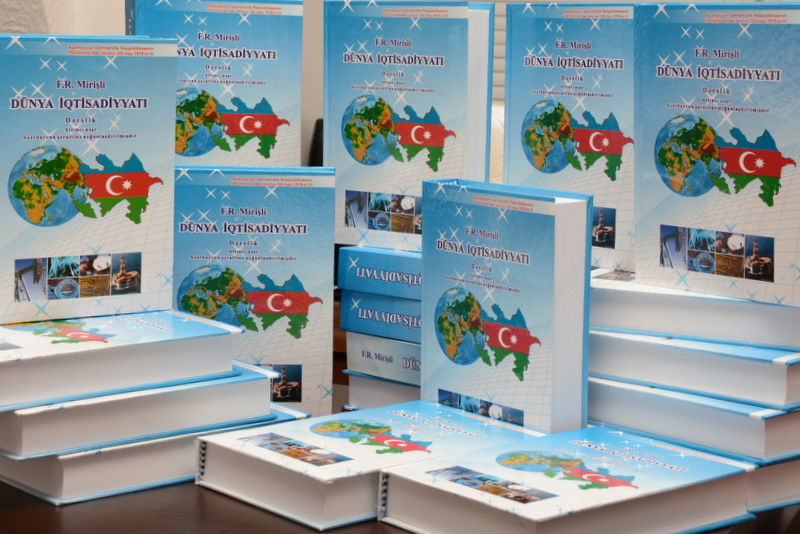 A tutorial "World Economy" by "Fuad Mirishli was interpreted to Azerbaijani at Azerbaijan State University of Economics (UNEC).
The tutorial was interpreted by the Director of UNEC International School of Economics, Associate member of the International Academy of Social Sciences and Information Innovation, PhD in Economy Anar Rzayev.
The peculiarity of the textbook "World Economy" is that it is especially rich with materials related with Azerbaijan. This is the first textbook "World Economy" written for Azerbaijan. Despite the lack of information about Russia in the manual and the fact that it is entirely about Azerbaijan it was awarded the status of tutorial by the Ministry of Education of the Russian Federation. The book was published first in Moscow, then at the publish house of UNEC.
The foreword of the textbook was named "Azerbaijan is a unique country of the world".