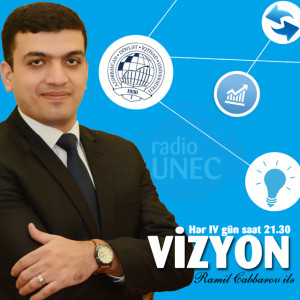 "Radio UNEC" launches new project. Important innovations implemented at the university, strategic achievements and steps taken towards the mission of the educational institution are to be discussed in the program "Vision" broadcast every Thursday at 09.30pm.
Guests who have a role in the university's mission and vision, as well as in the successful realization of marketing strategy will be invited to the program organized in the form of interactive discussions.
The author and presenter of the program "Vision" is the marketing expert of the UNEC Marketing and Communication Department Ramil Jabbarov.
Students who want to prepare a program at "Radio UNEC" should email to radiounec@gmail.com or contact (012) 505-57-82, (012) 497-58-63