Connecting our MBA graduates with global opportunites!
Dear MBA Student,
Welcome to your future!
With the launch of the first global talent portal, the career service of UNEC Business School has collaborated with EFMD Global Network to offer you your very own career portal, connecting you with global opportunities. The Corporate Members of EFMD Global Network have access to the portal to post their current placements and job opportunities. Since you are a student of a member school of EFMD Global Network, starting today you can activate and login to your personal portal (open a new unec.edu.az domain) to find internship, trainee positions, apprenticeships and graduate positions that are relevant to you from companies around the world.
As all new initiatives, there will be a lot of upgrades on the way, making a global website is an ongoing job. There will be new companies, new opportunities, improvements and updates made constantly.
This global talent portal comes as an addition to all other existing initiatives and resources you have access to at school. It is targeted towards international students looking for placements back at home and local students that want to explore an international experience.
We want to make things easier for you as a student, help you save time and focus on your learning. So as a part of your journey towards employment we would like to give you a head start and discover the potential in you.
As a part of the process of getting employed at a company you will need to undergo several interviews, assessments and test. It is important that you get to know yourself the way companies will look at you. Most large companies rely on online assessment test when they are considering new hires. We have taken this into consideration and teamed up with one of the largest global players in this field to give you the upper hand. The online assessment test you will find in your career portal will provide you with a 17 page career report based on the test taken. The report will be for your personal use only and will not be shared with any school administration or companies. It is a tool to help you understand your strengths and weaknesses.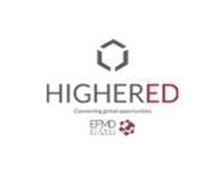 Click here to login and get started:
https://unec.higheredtalent.org/Login
Kindest regards, UNEC Business School