Faculty of Economics and Industry. The faculty was established in 1930 years and performed under different names (Plan-economy, Planning of National Economy etc.), in 1980 the faculty was merged with 'Economy of Industry' faculty and named 'Plan Economy', since 1990, in line with the requirements of the transition period into the market economy, the faculty was renamed with 'Regulation of Economy'.
Since 2009, as part of the structural changes within the University of Economics, as a result of the combination of two faculties – 'Regulation of Economy' and 'Production and service sector economy' a new faculty named 'General economy' was established.
 The faculty of Economy and Industry was headed by Associate professor Afrasiyab Mursalov, later Professor Alasgar Gasimov, Professor Asad Dilbazov, Associate Professor Firaddin Guliyev, Professor Arastun Akhundov, Professor Rasim Mammadov,  Associate Professor Kamil Gafarov, and Associate Professor Asiman Guliyev (2014-2021).
Currently, the faculty is called Economics. The Faculty of Economics and its departments have close scientific cooperation with foreign universities. The academic staff   of the faculty regularly gives scientific reports at various scientific forums held in foreign countries and in the country. In accordance with the agreements on mutual cooperation, faculty and students of the faculty visit foreign universities, exchange experience, speak at scientific conferences, publish scientific works, participate in summer schools, continue their education and hold various meetings.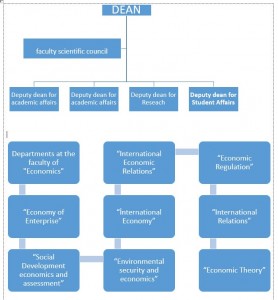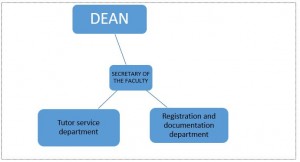 *
The Department attached to the Faculty:
"Economic theory"
"Theoretical and practical economics"
"Regulation of the economy"
"International Economy"
"Social development economics and evaluation"
"Environmental protection and economy"
"Mathematics and Statistics"
*
Specialties of the faculty:
 Economy
 Ecology
 Social work